We love to play at The Farmers Curb Market in Greensboro, NC. Here are a few pics from the last time we played there. Please check the Show Dates to see when we will play there again. It's a great place to spend a Saturday Morning!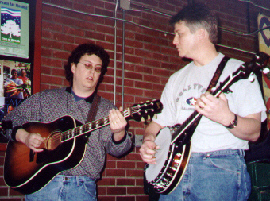 Bob & Al Jammin'
We've got a new bunch of pictures for you to see here. We played the Greensboro Farmers Curb Mkt on Saturday 3/23. The crowds are getting bigger as the temperature warms up. Be sure to come see us next time we play there. And come check out some
VIDEO CLIPS
we took while playing there.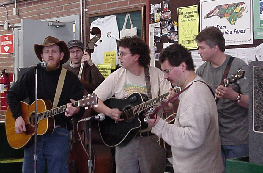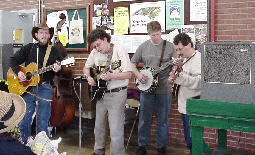 HighStrung with J.V.
3/23/2002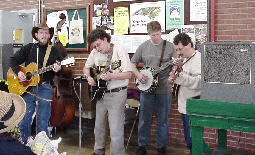 HighStrung at the Market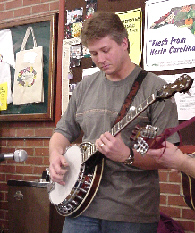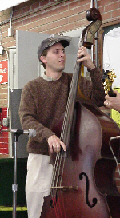 Ed Atkinson