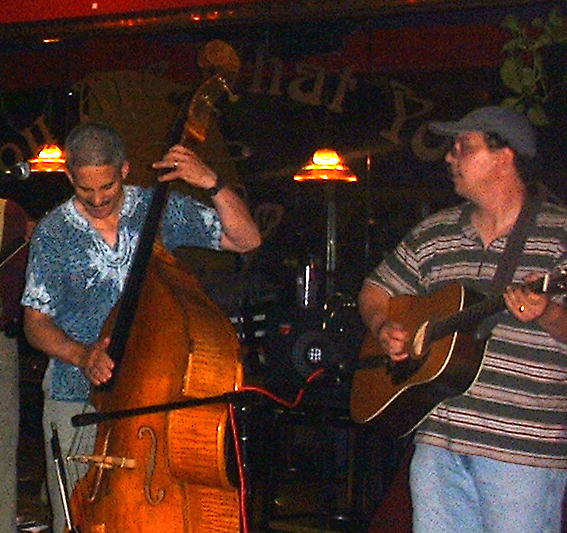 Steve and Bob
It is a real pleasure to have Steve Block on bass. Steve is also the regular bass player for Polecat Creek. He is a true professional and can play any style. Hey, he sings too.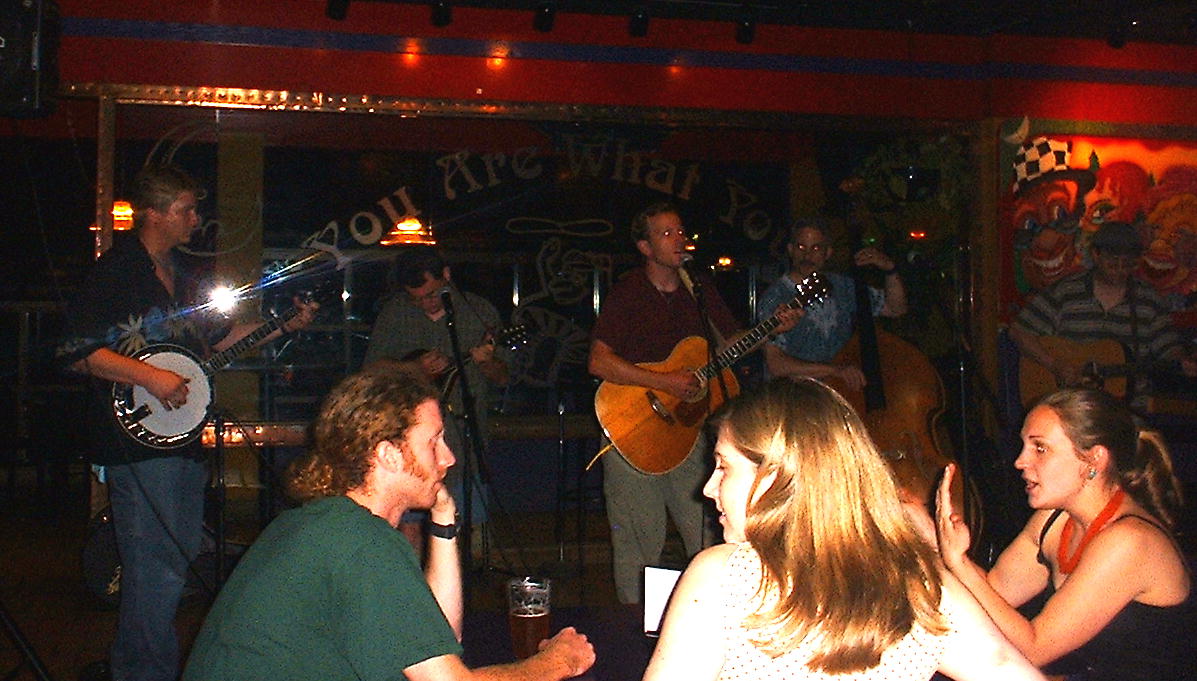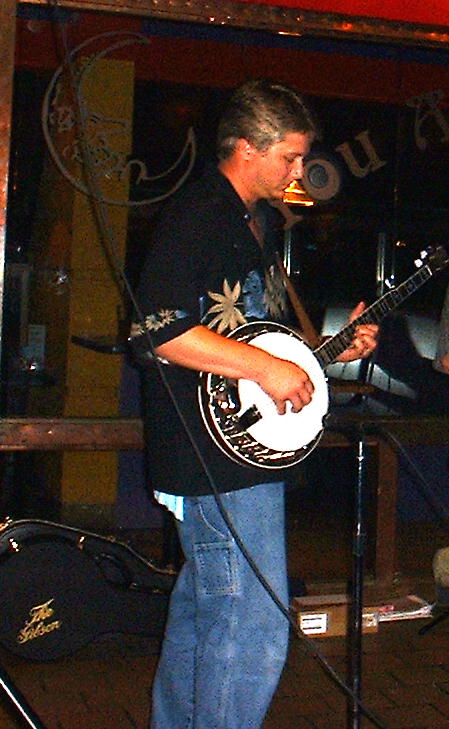 Check out that new Mastertone!!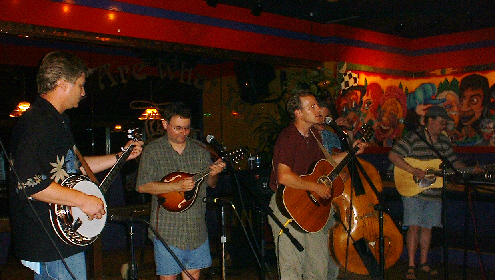 We will be back September 23rd, 2003. Come check us out!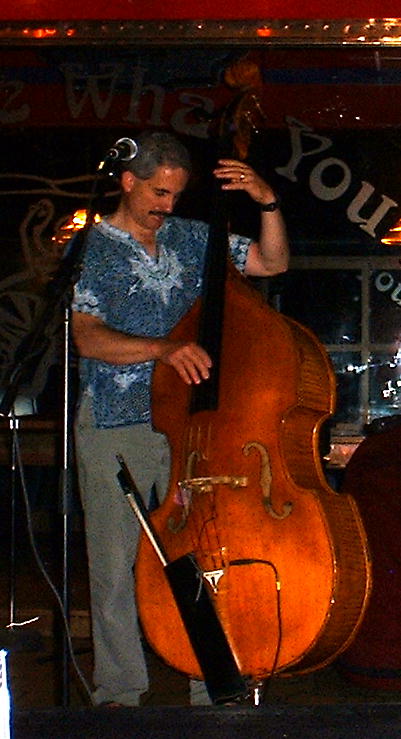 Steve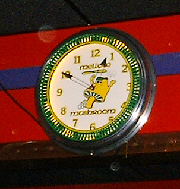 Ten 'til one, you bet!